Experiencing sharing meeting0821:India Combating COVID-19
Issuing time: 2020-08-21 10:00-12:00am (Beijing)
An online English-Chinese meeting on discussing the theme of"India Combating COVID-19"will held by IACCR at 10:00 (Beijing) on August 21th, 2020 in Zoom meeting.
This conference has invited Mr. Vikrant Mahajan, Chief Executive Officer from Sphere Indian; Prof. Sheela Mishra from University of Lucknow;Ms.Aditi Umrao, Project Director (Emergency Operation),
Dr. Ms. Lalita Pradeep Director, State Institute of Educational Technology from Government of Uttar Pradesh, and you are welcome to watch in Zoom meeting.
This is the conference agenda:
线上会议议程
Online Conference Agenda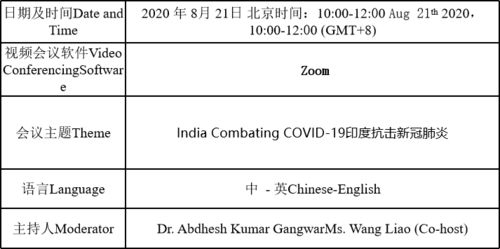 详细议程
Conference Agenda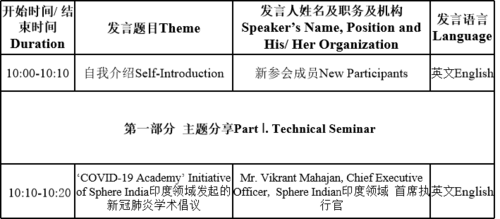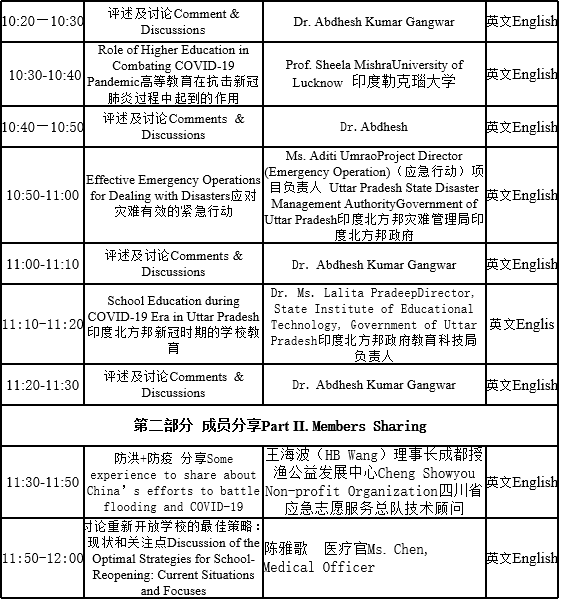 Please send email to covid19response@126.com to get conference link.You can also scan the QRcode by WeChat to contact the administrator.