IACCR Meeting 0710: Situations and Responses of India in the pandemic and its reflection
The international online discussion forum on community response to the COVID-19 virus was held online on Augest 21st from 10:00 to 12:00, which themed by "Situations and Responses of India in the pandemic and its reflection". Several peersons reported the condition in India and their reflection on COVID-19.
In the first part, Vikrant described how Sphere India responded to COVID-19 disaster. Then he introduced COVID-19 Academy that was a capacity building initiative launched on 10th April, 2020. Finally, he expressed the ideas about the way forward-Phase II Plans Aug-Oct.
In the second part, Aditi Umrao introduced the situations of Uttar Pradesh and the measures they take to deal with this pandemic, such as the COVID relief operations at the office of relief commissioner, establishing the Art State Integrated Disaster Control Center and 1070 helpline and mobile APP.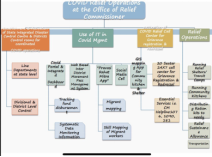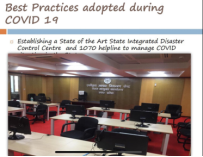 In the third part, Sheela Misra talked about the role of higher education in combating COVID-19 pandemic. He described the prediction made by professor Jayaprakash Muliyil: two million may die if lockdown is lifted substantially, and talked about the ways to handle different kinds of challenges.
In the fourth part, Wang Haibo talked about some nonprofit organization experience about China's efforts to battle floods and COVID-19 from the perspective of joint effort between the government and social sectors, the effective partnership among different agencies, and mobilization.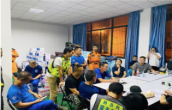 This is presentation from India. Thank you!