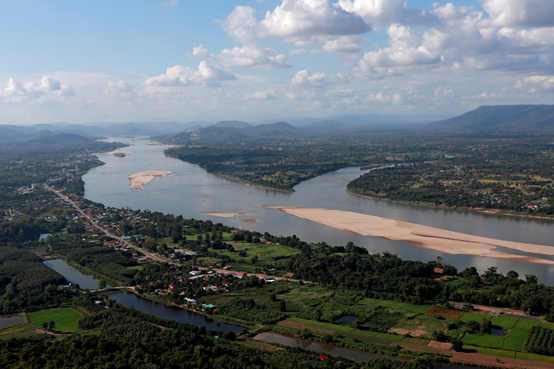 Aview of the Mekong river bordering Thailand and Laos is seen from the Thai sidein Nong Khai, Thailand, Oct 29, 2019. [Photo/Agencies]
China will prioritize access tocountries along the Mekong River to its COVID-19 vaccines once they weredeveloped successfully and put to commercial use, Premier Li Keqiang said onMonday.
The premier, speaking via video linkat the third Lancang-Mekong Cooperation leaders' meeting, said China will setup a public health fund under the framework of the special funding for LMC aspart of a host of measures, including in resources and technology, to helpMekong countries contain the pandemic.
He also called upon LMC countries towork together in supporting the World Health Organization to play a betterrole.