IACCR Meeting 0710: Construction and development of Sri Lanka in the pandemic and its reflection
The international online discussion forum on community response to the COVID-19 virus was held online on July 10th from 10:00 to 12:20, which themed by "Construction and development of Sri Lanka in the pandemic and its reflection". Several doctors reported the condition in Sri Lanka and their reflection on COVID-19.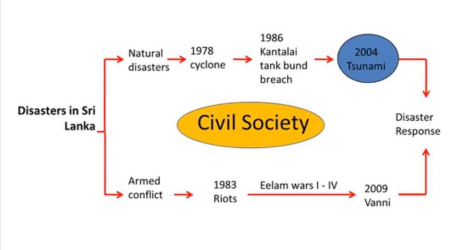 In the first part, Dr.Vinya Ariyarathne, President of Sarvodaya Shramadana Movement, spoke a little about the role of civil society in crisis situations. Then he talked about the response as Sarvodaya, as the largest civil society movement in Sri Lanka in terms of its outreach and operations and the size of the organization. Also he explained the larger context of the role of civil society in Sri Lanka and the type of civil society actions as well as the lessons learned from this pandemic.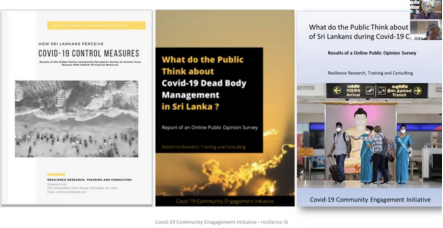 In the second part, Dr. Novil Wijesekara, Founder/Chief Resilience Officer and Researcher, talked about capturing community perceptions in COVID-19 and responses of three online surveys. The first survey tried to find out what people think about different COVID-19 control measures. The second survey was on the problem of dead body management. The third one was about what did the public think about return of Sri Lanka from abroad during COVID-19 crisis.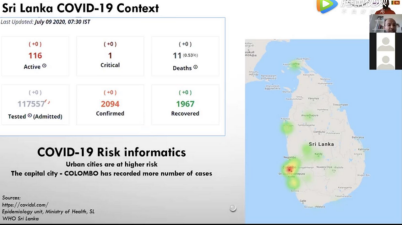 In the third part, Dr.Aslam Saja, Lecturer of South Eastern University of Sri Lanka, discussed about the risk and resilience-lessons from Sri Lanka for future integrated approach. He started with the risk management cycle. Next he described the development of things in the pandemic and showed the current practice and challenges social distancing. Finally, he shared some reflections and lessons learned in control measures.
This is presentation from Sri Lanka. Thank you.