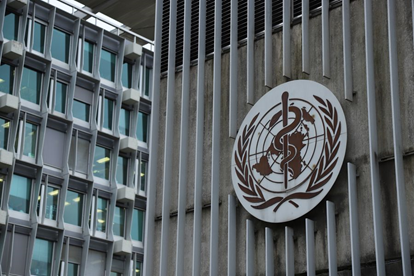 The World HealthOrganization on Thursday denounced accusations against the organization made byUnited States Secretary of State Mike Pompeo as "untrue andunacceptable".
Pompeo launchedan extraordinary attack on the WHO during a private meeting in the UnitedKingdom, accusing it of being in the pocket of China and responsible for"dead Britons" who passed away during the COVID-19 pandemic, theGuardian reported on Tuesday.
Pompeo told theaudience that he believed the WHO was a "political not a science-basedorganization" and accused WHO Director-General Tedros Adhanom Ghebreyesusof being too close to Beijing. He added that he was saying "on a firmintelligence foundation, a deal was made" with China to allow Tedros towin election in 2017.
"Thecomments are untrue and unacceptable and without any foundation for thatmatter," Tedros said at a virtual news conference in Geneva.
He said thefocus of the entire organization is on saving lives, and that the WHO would notbe distracted by the comments.
Tedros pointedout that one of the greatest threats the world faces is the continuedpoliticization of the pandemic. "And I have said it many times: COVIDpolitics should be quarantined," he said.
He appealed toall nations to work together, saying that "politics and partisanship havemade things worse".
Maria VanKerkhove, the WHO's technical lead on COVID-19, said she wanted to speak as aUS citizen and as a proud WHO employee.
"I have thehonor and privilege to sit next to Doctor Tedros and Doctor Mike Ryan, I don'tknow for how many days, during the pandemic. And I have never been more proudto be WHO," she said.
Tedros, VanKerkhove and Ryanwho is executive director of the WHO Health EmergenciesProgram-have been the key voices at WHO news briefings.
Van Kerkhovesaid she has seen first hand the work of Tedros, Ryan and WHO teams all overthe world. "We are firmly focused on saving lives. … We will not bedistracted," she said.
Ryan said manyat the WHO have worked seven days a week and 20 hours a day in the past sevenmonths, and many have been sent into harm's way.
"And manyof us have spent months and years on the front line, risking our lives,worrying our families for decades in this fight for social justice," hesaid.
Ryan also saidhe is proud to sit by the side of Tedros in doing the work of saving lives andserving the world's people.
"We areproud, proud to be WHO. We will remain so. We will serve the people of theworld regardless of what is said about us," he said.
WHO spokeswomanMargaret Harris, who moderated the news briefing, broke with customary practiceto voice her views.
"I am notmeant to say anything. But (I am) proud to be WHO now more than ever," shesaid.
The US began itswithdrawal from the WHO early this month, in what critics have called a move toshift the blame from Washington's poor handling of its pandemic response athome.