Experiencing sharing meeting0710:Construction and development of Sri Lanka in the pandemic and its reflection
Issuing time: 2020-7-10 10:00-12:00am (Beijing)
An online English-Chinese meeting on discussing the theme of "Construction and development of Sri Lanka in the pandemic and its reflection" will held by IACCR at 10:00 (Beijing) on July 8th, 2020 in Tencent meeting.
This conference has invited Dr. Vinya Ariyarathne, president of the Sarvodaya Shramadana Movement, Dr. Novil Wijesekara, founder and chief resilience officer, Dr. Aslam Saja, lecturer of south eastern university of Sri Lanka, and you are welcome to watch in Tencent meeting.
This is the conference agenda:
社区应对新冠肺炎国际网络
International Alliance for COVID-19 Community Response
线上会议议程
Online Conference Agenda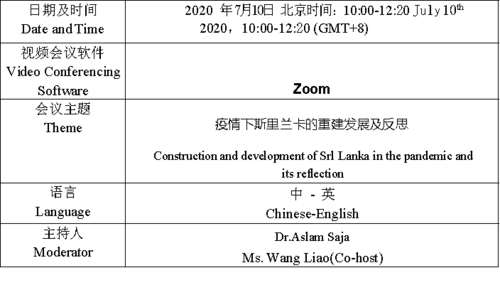 详细议程
Conference Agenda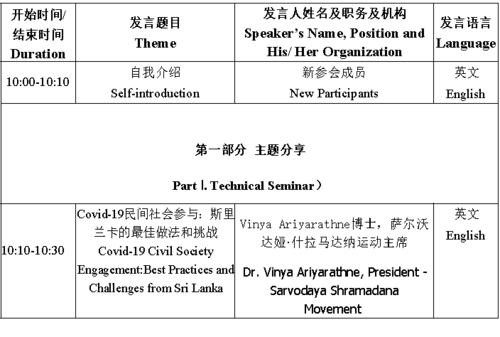 Please send email to covid19response@126.com to get conference link.You can also scan the QRcode by WeChat to contact the administrator.