IACCR Meeting 0612: Construction and development of Indonesia in the pandemic and its reflection
The 8th international online discussion forum on community response to the COVID-19 was held online on June 12th from 10:00-12:00 (GMT+8). This time the forum was convened under the theme "Construction and development of Indonesia in the pandemic and its reflection", focusing on discussing Indonesian cases and discussion. As usual, the forum was live-streamed online and total audience reaches more than 190,000 persons from all of the world which shows the topic on living with COVID-19 is indeed of social concern.
The participants come from China, Japan, Indonesia, Mexico, Sri Lanka, Malaysia, Myanmar and India and so on. Local members from different countries reported their conditions, situations and mental health challenges brought by COVID-19.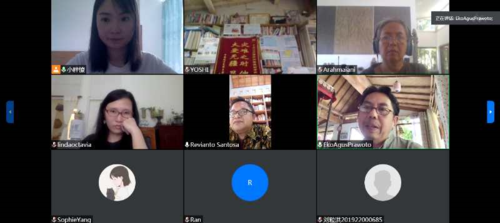 In the first part, Ms Linda Octavia, an architect from Duta Wacana Christian University, shared the story of students interviewing the old from Kebonharjor village in Indonesia, and her university's program offering aid amid this pandemic crisis with a seemingly simply but very useful design of portable washbin, while later shared to us, a special and unique 'Padasan culture' of sharing water jar (padasan) on roadside for those in need, by which retrospecting the spirit of sharing and helping each other in Indonesian history and culture. And in the end, Ms Linda Octavia called for people to 'use socio-cultural root such as mindset, values or habit to share knowledge or even to mobilize people.' And not just 'perceive as mere regulation or technical procedure', then we would finally understand solidarity and human beings better.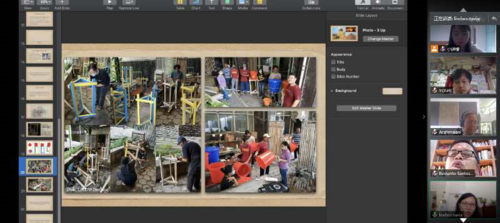 In the second part, Mr. Revianto Budi Santoso, who is also an architect, told us the solidarity among people from a cultural perspective. Pointing out the positive and negative side of solidarity, Mr. Revianto B. Santoso illustrated his three points of formulating cultural narrative to understand current situation, conducting cultural practices to take symbolic action in order to respond to the situation and consolidate the solidarity among people, and finally enhancing social relations to figure out alternative ways to connect people, as the situation does not allow people to gather together for now.
In between the two speakers, Prof. Eko Prawoto helped us conclude our guests' talks and hold discussion along with our host Wang Liao among other members.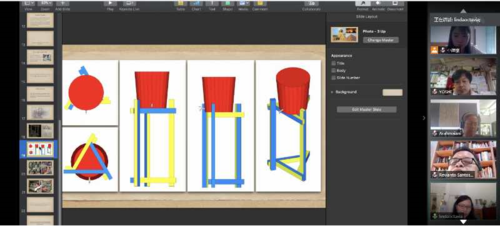 In the third part, IACCR medical officer, Ms Chen Yage, shared recent updates of COVID-19's vaccine development and testing techniques, etc. and gave us useful advice from WHO.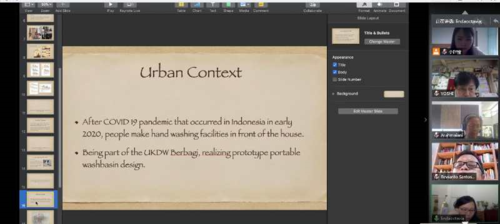 And finally is our heat discussion between members centering on keeping cautious of the second wave, the balancing and difficulty between scientific protection, governmental control and cultural barriers, etc.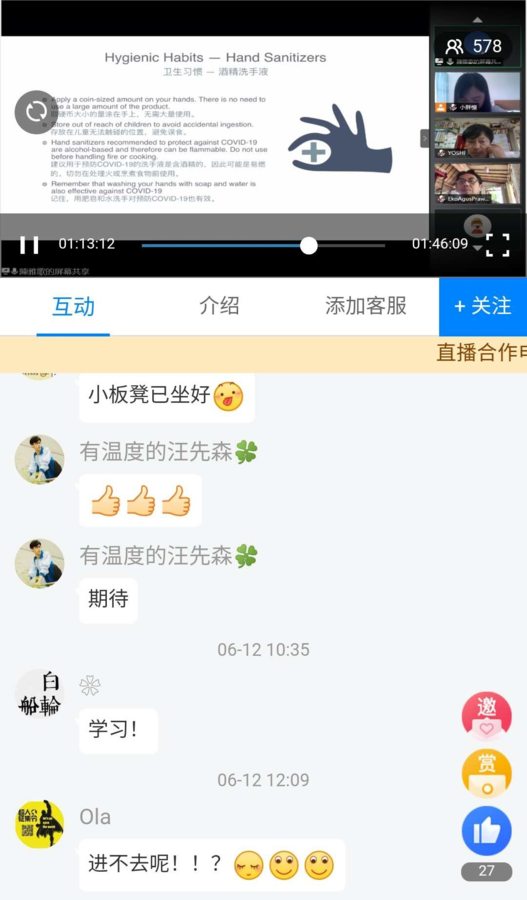 Above all is the main content of this forum.
Welcome to participate our future events!