IACCR Meeting 0515: Discussion on Economy Recovery in Post-Pandemic Age,Key Takeaways
The sixth online conference was successfully held by International Alliance for COVID-19 Community Response (IACCR) at 10:00-13:00 (Beijing Time), May 15th 2020. The conference is about Discussion on Economy Recovery in Post-Pandemic Age, which include three parts, Technical Seminar, Keynote Speeches by Participants and Open Discussion.
In the beginning, the moderator, Ms. Wang Liao (Coordinator of IACCR), initiate a brief self-introduction to get everyone familiar. In the technical seminar part, the first speaker is Yandong Qi, Chairman, Beijing Yoyo Pinke Hotel Investment Management Co. Ltd. He shared the thought of how middle, small sized and micro enterprises recover in the post-pandemic age and give several specific advises on them. Next is Pro. Li Jing, School of Economics Capital University of Economics and Business. The title of the content she talked is called Globalization, This Time is Different, which contained the modelized situation of trade globalization, invalid comparative advantage and national interest conflict. She also stressed that the new deal of globalization is ruled by sustainable development. Then is Mr. Greg, Gregorius Wuryanto, the ambassador of Discourse Sharing(Duta Wacana Berbagi)from Indonesia. He explained the Initiating Creative Collaboration to the participants in detail. After the above three speakers shared their ideas, they conducted a short but efficient Q & A session.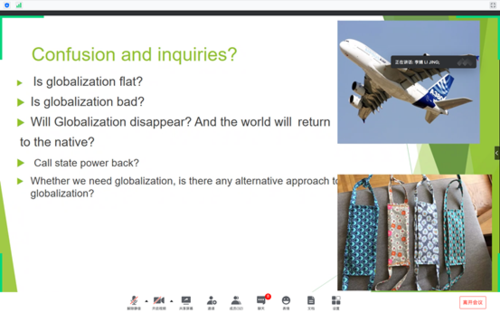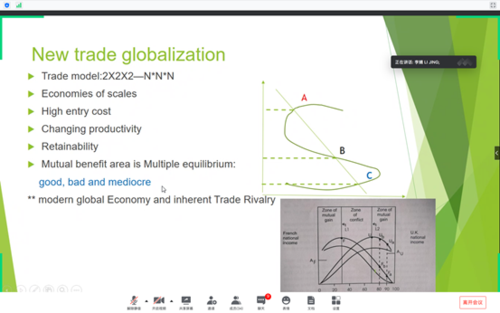 The second part is keynote speeches by participants. Sanjaya Uprety, PhD Associate Professor, showed us about Current status and revival strategies in Nepal. Annisa Hadny,Knowledge Management Departement of Yayasan Arkom Indonesia, pictured that Covid-19 pandemic that give economy impact to the poor community. Chan Nga-Kwo,Medical Officer of IACCR, elaborated the topic: Challenges and Responses: Prevention and control measures for business resumption under the normalisation of NCP.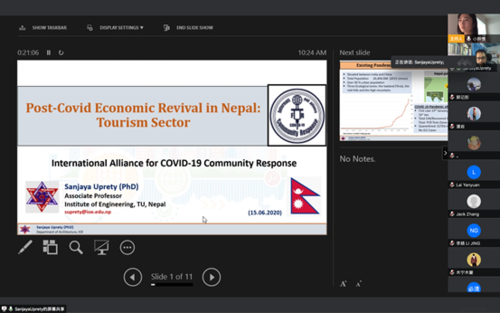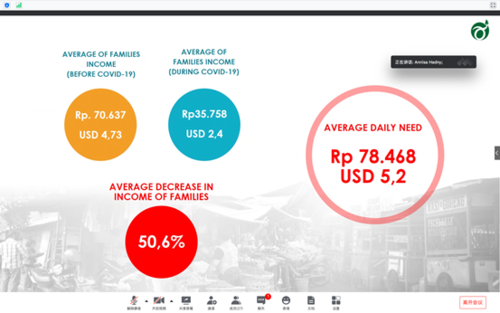 Towards the end of the meeting, we ushered in the third part of the online conference, which is open discussion. Professor Yoshi, who is from Japan, asked questions about the management experience of the Philippines after the recent typhoon. Ms. Maisara Latiph from the Philippines responded under the special COVID-19 situation. By the end of the meeting, there were more than 90,000 online viewers.