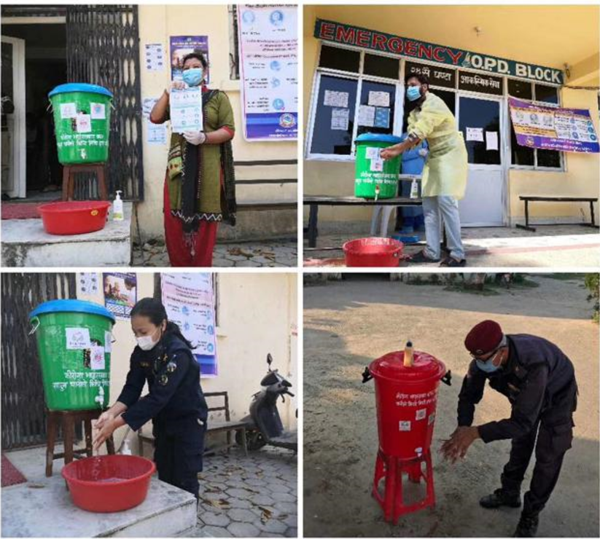 This case introduces the China Founddation for Poverty Alleviation (CFPA) implementation of the Hand-washing Station Project in Nepal. On March 28th, the fourth day of the National lockdown in Nepal, CFPA Nepal held a donation ceremony of the Hand-washing Station Project,aimed at improving public health and fighting for COVID-19 in Mithila Bihari of Danusha, Nepal's second province.
Before this action, CFPA Nepal has rooted here for five years endeavouring to post-disaster reconstruction work. The Hand-washing Station Project came into use in community public clinic, police patrol stations and poor communities during the lockdown. It provided hand-washing services and assisted high-risk groups with epidemic prevention.
After the ceremony,with the help of local government,the project was quickly spread into the Kathmandu Valley, the third province of Nepal t. About 170 large and small hand-washing stations were built in the Kathmandu Valley and Danusha within less than one month. Meanwhile,the staff put up posters in communities to publicize how to protect themselves and others from infection.