Experience Sharing Meeting: Global Actionagainst the pandemic
Issuing time:2020-04-30 10:00am (BeiJing)
An online English-Chinese meeting on GlobalAction against the pandemic under Pandemic Situation will held by IACCR at10:00 (Beijing) on April 30th,2020 in Zoom.
This conference has invited Abdhesh KumarGangwar professor from India, Antonio Carmona from Mexico, and other experts,they will share their experience in fighting the COVID-19, and you are welcometo watch in zoom.
This is the conference agenda.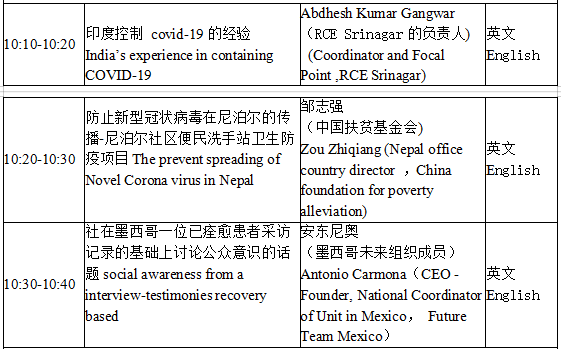 Please send email to covid19response@126.com to get conference link.You can also scanthe QR code by WeChat to contact the administrator.